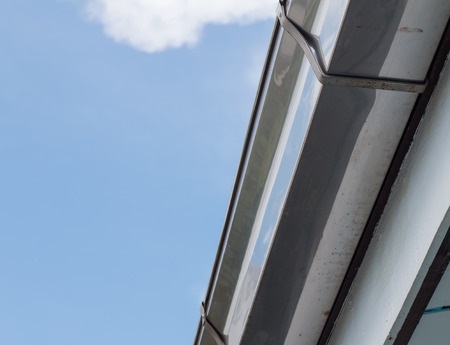 New construction is an area where homeowners should really start to assess their gutter needs. Most builders, and I mean the large majority of them, will only install gutters in the "minimum areas" which includes over the entryway, around the garage, and maybe over the back door on a deck. The biggest problem with doing that is that your home should be guttered on every edge of the roof that drains water.
Gutters are the cheapest form of insurance against water damage to your landscaping, your foundation and your siding.
So, if a builder only puts on the minimum amount of gutter (and you're paying for it), it is likely that you will very soon be tearing down those short sections, junking them, and then fully guttering your home.
My suggestion is to remove the gutters from your build list and contact a gutter company on your own. By doing so, you will have the ability to negotiate with the contractor and have a direct line of contact with them which means there is less likelihood of something getting lost in the translation. Also, if anything seems off after the job is complete, you will be able to go directly to the gutter contractor and eliminate the middle man. You can discuss any nuances with the system and a good contractor is going to give you different scenarios if they exist. There is no reason to be intimidated by dealing with a gutter contractor as most jobs are easily explained and planned.
So, if new construction is in your future, do it right the first time. I highly suggest contracting a gutter company yourself.
Alaska Premier Gutters will be happy to come out and assess your needs, just give us a call.
"When It Rains-We Shine"