It's recommended that you clean out your gutters at least twice per year during the Fall and Spring seasons. Throughout the other seasons, it's also beneficial to maintain your gutters and make sure that you're not experiencing any clogging or other damages to your gutters. Keeping an eye on the overall function of the gutters can save you money in the future.
Here are some tips on how you can maintain your gutters for good function during the summer season: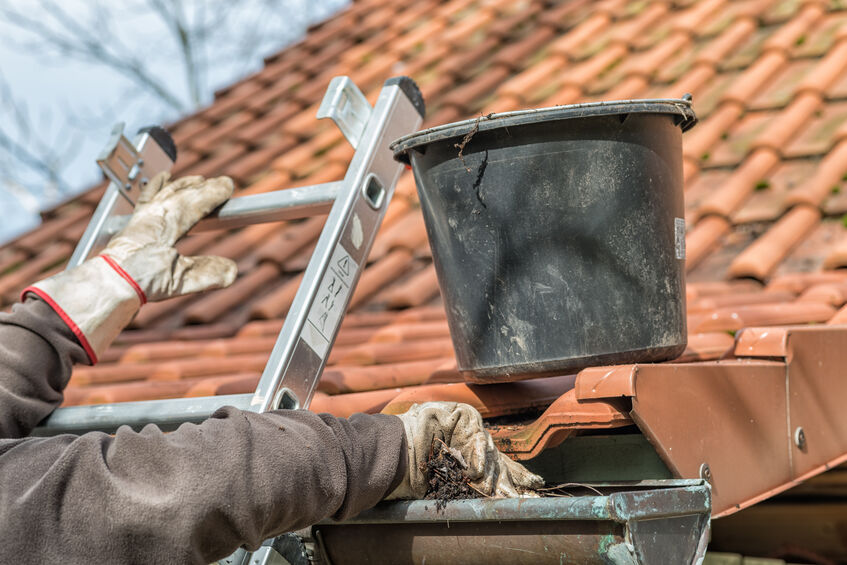 Check Waterflow Regularly
Even when you clean out your gutters in the spring, or you hire a professional to deliver gutter cleaning services to you, it's important to watch out for good waterflow throughout the summer season. Sometimes, you may not notice small leaks or openings from elemental weather in the winter season. Minor tears or holes in your gutter system could cause more problems including leaks and damages to the foundation.
Make Sure Your Trees are Trimmed
If you have nearby trees that overhang close to your home, this can cause some issues with your gutters. During the fall, the leaves will fall from the tree and wind and other fall weather can sweep them off the tree and into your gutters. After you've cleaned out your gutters in the spring, you may need to still pay attention and cut back some overhanging branches on the trees to ensure that your gutters will not be impacted by heavy wind and broken branches.
Install Gutter Guards
Since the weather calms down in the summer, this is a good time to think about installing gutter guards for your gutters. A gutter guard protection system will not only keep out debris, nesting, animals, and other infestation, but they will protect against elemental weather during other seasons and maintain a longer life for your gutters. You won't have to worry about cleaning out your gutters every spring and fall.
At Alaska Premier Gutters, we specialize in delivering gutter cleaning and installation services to residents in Anchorage, Alaska. If you're looking for spring gutter cleaning or any other gutter maintenance services, don't hesitate to reach out to us. Contact Alaska Premier Gutters at (907) 272-2337 today or visit us online for more information!